High-performance 
data centre solutions
High-performance 
data centre solutions
Improve productivity, streamline systems and deliver high-speed data.
Flawless data centre solutions
Futureproof your business with our high-density data centre solutions and fibre optic cabling products.
To deliver to the high-performance networks consumers demand, your data centre solutions need to be supported by robust infrastructure and flexible products that safeguard your network for future upgrades.
Our data centre solutions and fibre optic cabling products allow you to harness the power of optimised volume and efficiency, and keep data moving at flawless speed. All Codecom products offer high-density fibre termination and can be tailored to suit your needs.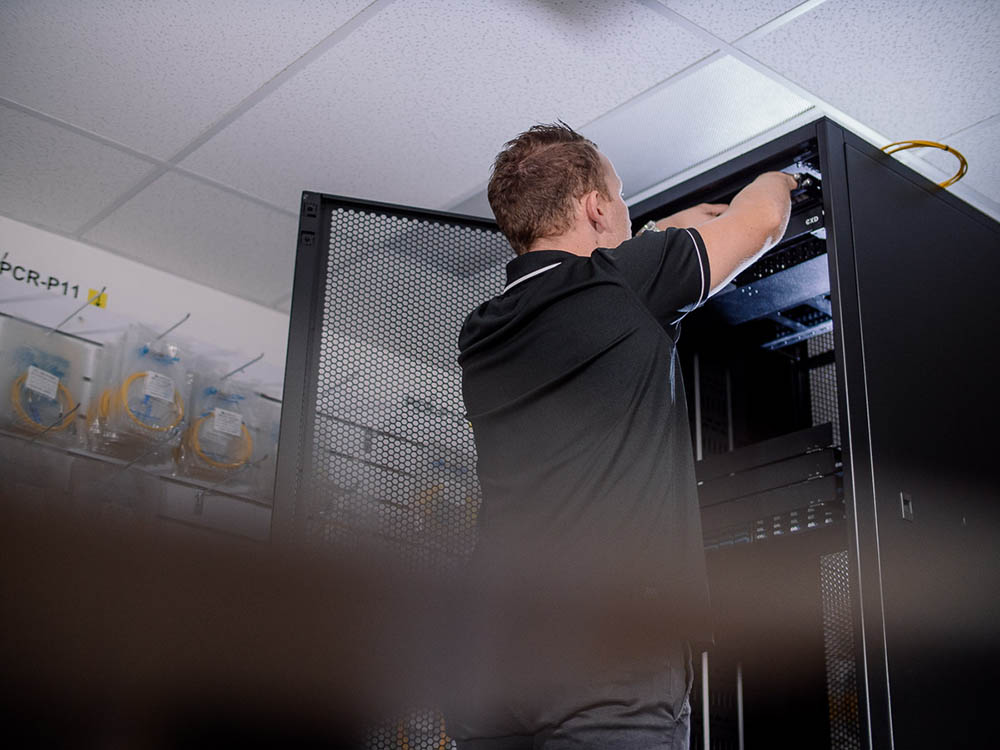 Our customisable data centre solutions and products include:
Empowering you with customisation
With a focus on innovation, support and meeting in-time demand, our approach to enterprise data centre solutions is not like other companies.
Our team will listen and understand what your business needs to achieve.
Flexibility is also a key focus, because we want to empower you with solutions that guarantee optimal quality and performance.
We bring innovation, ingenuity and expertise to every project. If we don't have a ready-made data centre solution to suit your needs, we'll work with you to design one.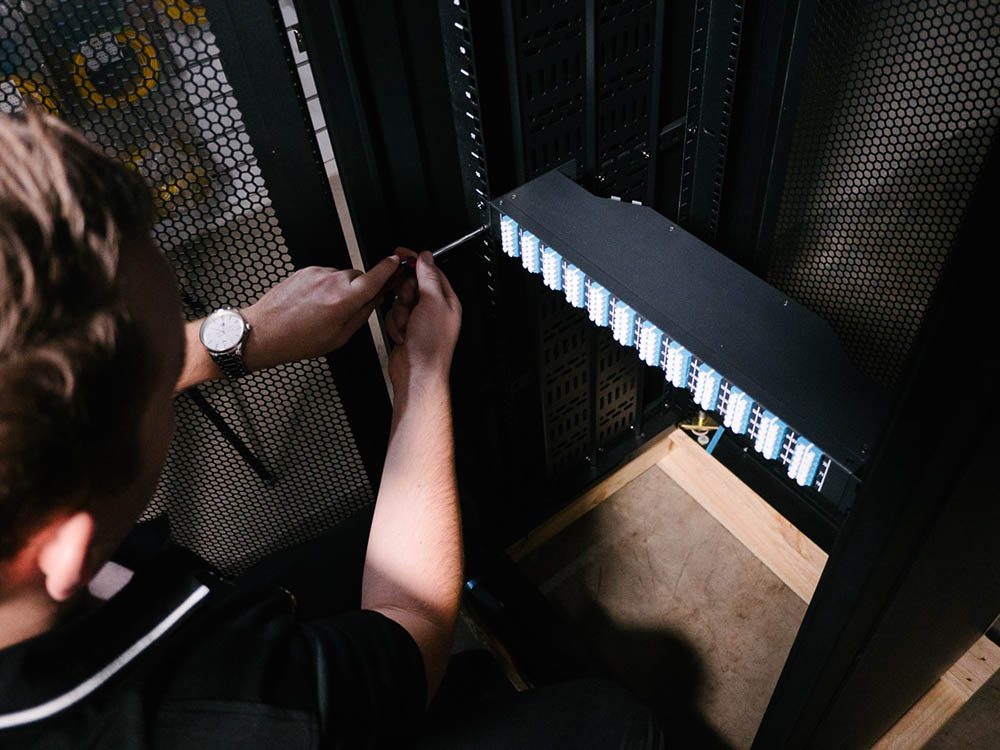 "Having the right partner that worked with us to provide the lowest latency solutions inside the data centre was key.
The Codecom equipment we chose for the internal infrastructure is best of breed. It's a solution with no moving parts, which is much more reliable. By selecting partners like Codecom, we've been able to achieve sub two milliseconds latency between sites for our clients, which has really hit the mark. We look forward to working with Codecom for many years to come. Their flexibility as our needs change is critical to that relationship."
"In my role at Equinix, my team is tasked with selecting the components that comprise our global connectivity model. 
We first heard about Codecom from our Australian team members. They talked about a company that listened to their needs; took quick action to pursue new ideas, and were ethical and deliberate in how they conducted business with Equinix. Codecom has since exceeded many of the accolades my team had said about them.  Codecom has proven themselves to be a professional company, surrounded by technical experts, with a keen eye towards building sustainable, high-quality products that service our industry."