Fibre optic cable solutions

Designed in Australia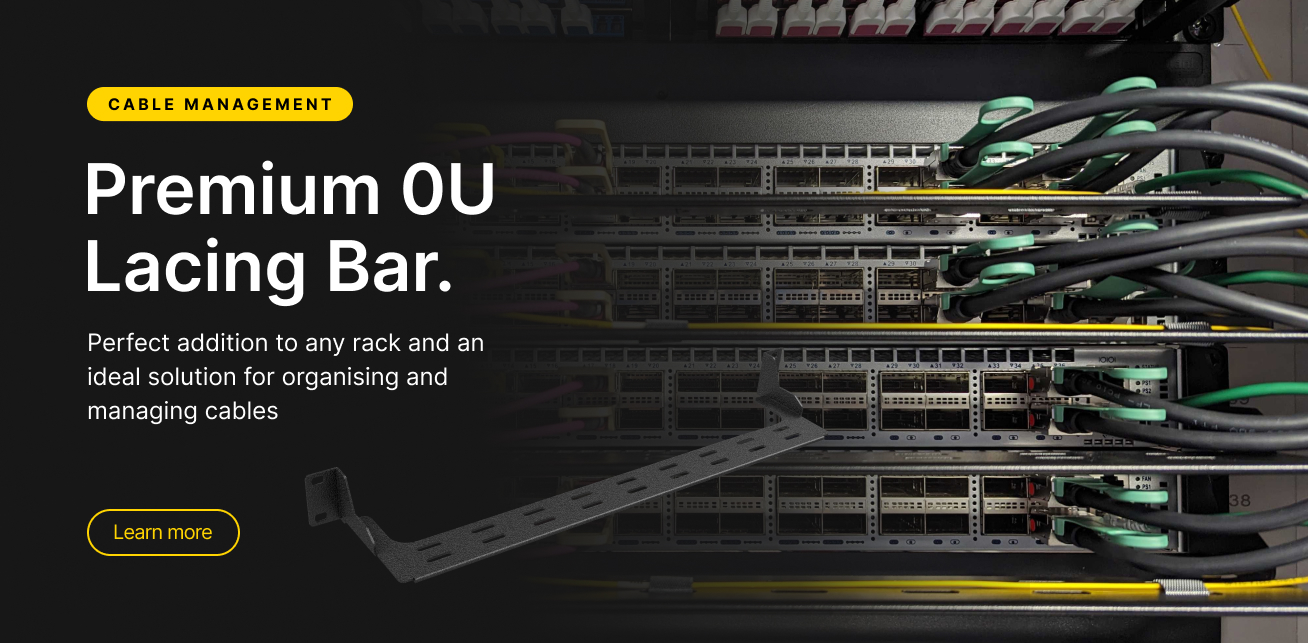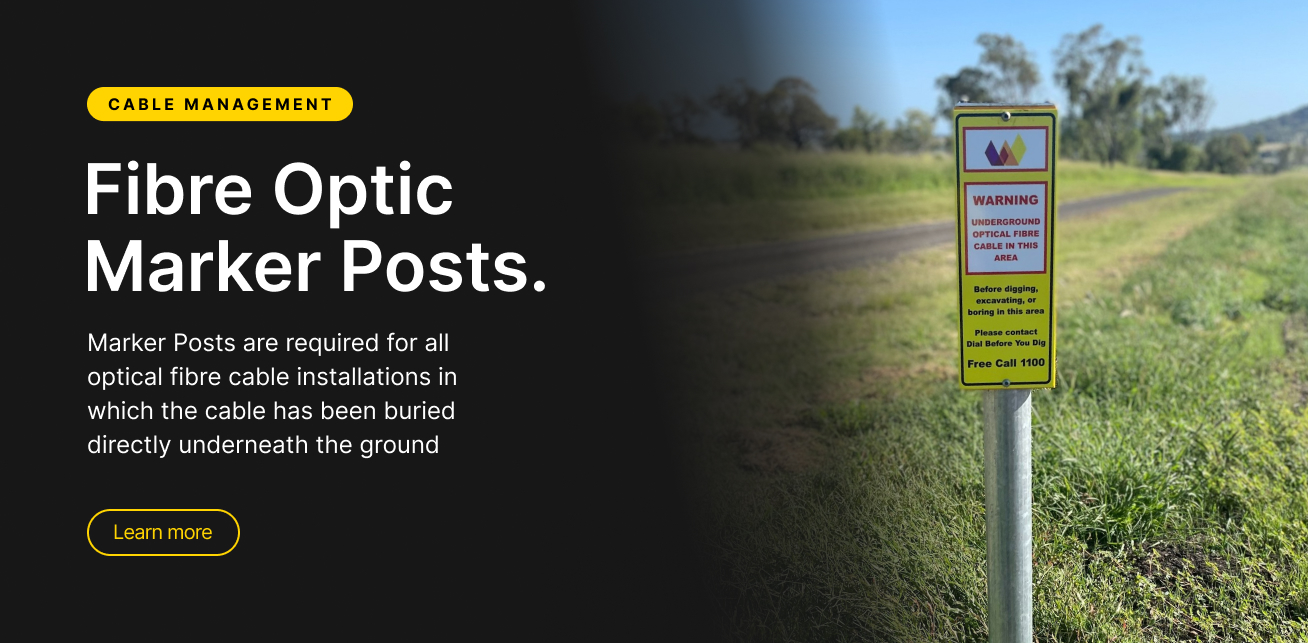 The Codecom advantage is our design difference, which is based on five core principles.
As well as keeping product longevity and risk mitigation top of mind, our engineers take each fibre optic cable solution through world-class product development practices and iterations to ensure we consistently deliver game-changing products.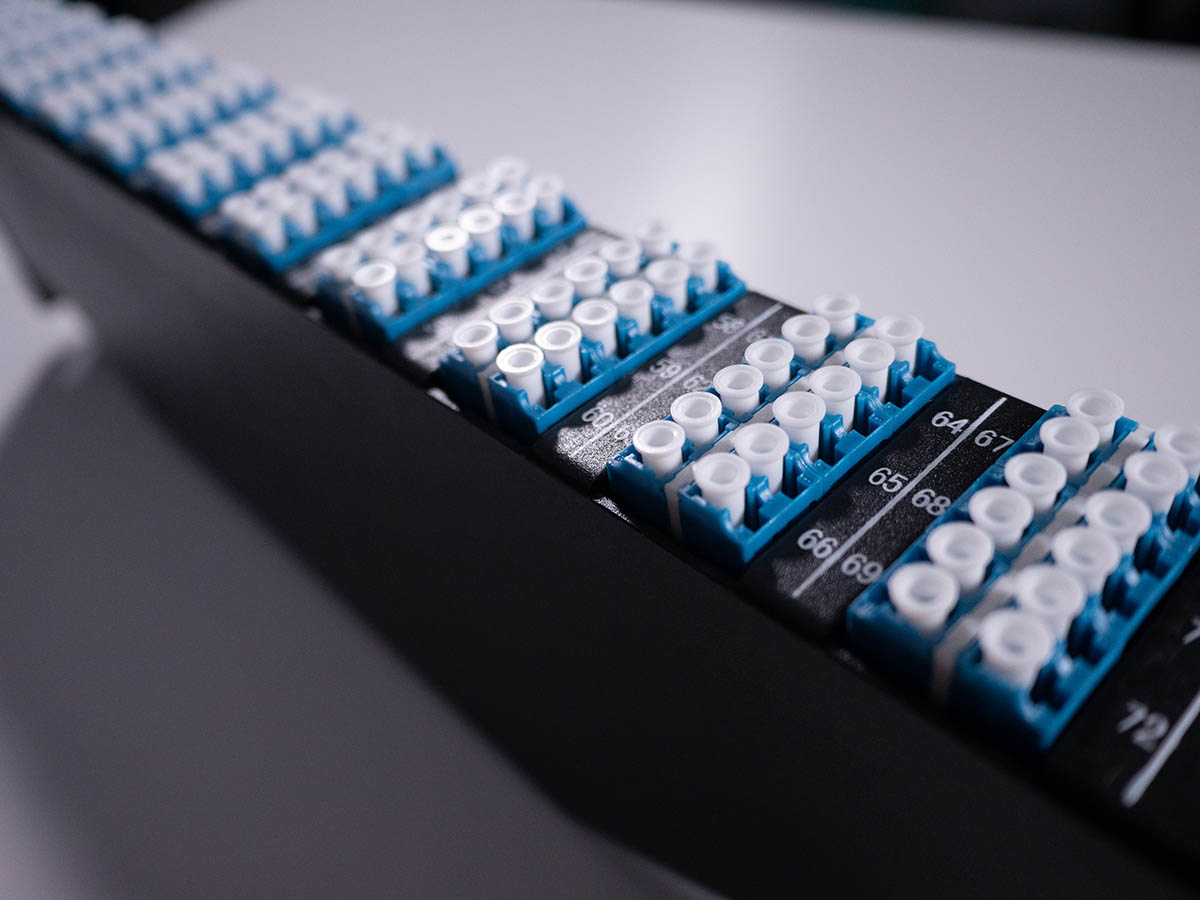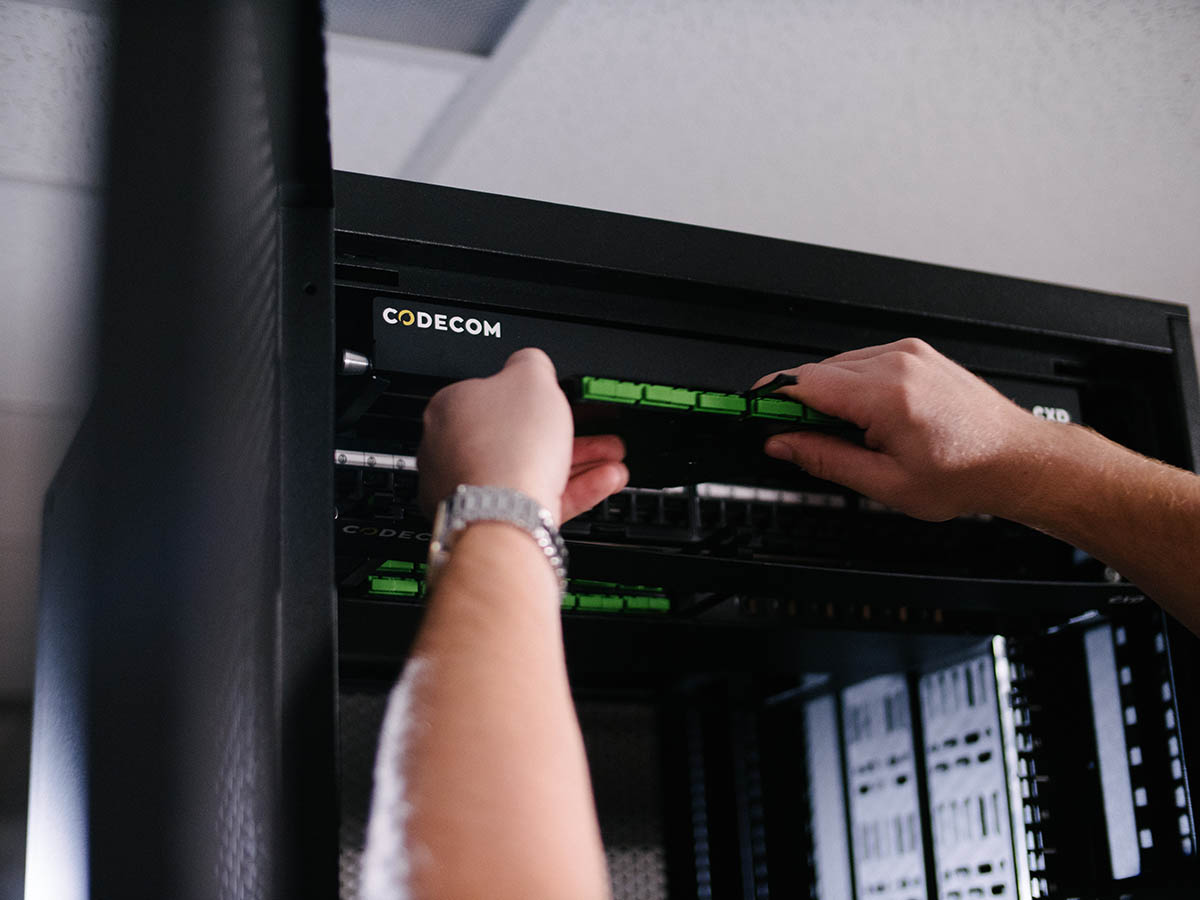 Most Codecom products have no moving parts once implemented. By limiting the need to move parts like slide or drop-down trays, the risk of outages or human-error faults by the operator are substantially reduced.
This is particularly important for mission critical infrastructure like cross connects, where having to regularly access panels can have a negative impact on connectivity. Codecom's risk minimisation design principle significantly reduces this potential impact, as the ability for users to easily operate products is considered from the outset.
Our modular, cassette-based fibre optic cable solutions help customers manage capital expenditure by purchasing only the modules they need, as they are needed.
This scalable approach lets customers deploy a solution on day one, which can continue to be used and then expanded upon as demand increases. their assets as required, without sacrificing on density.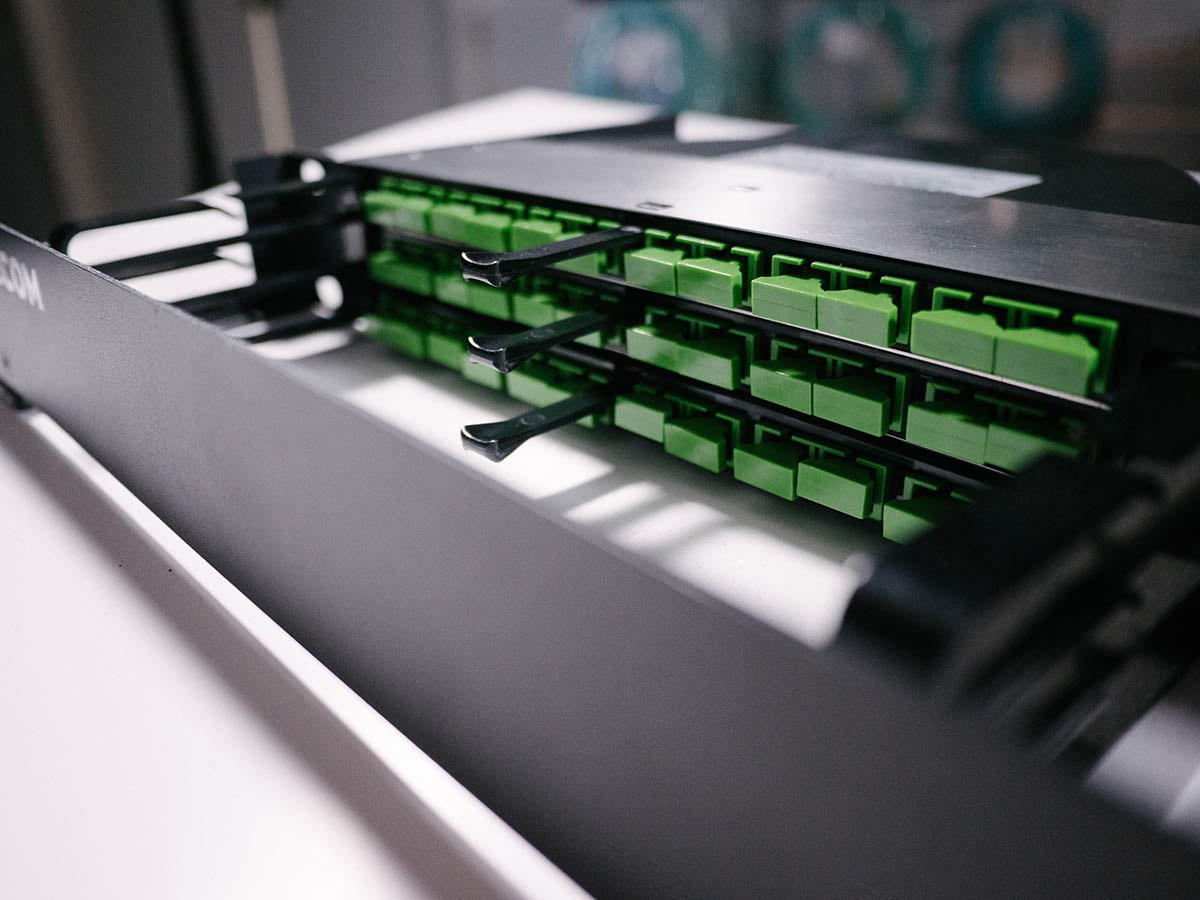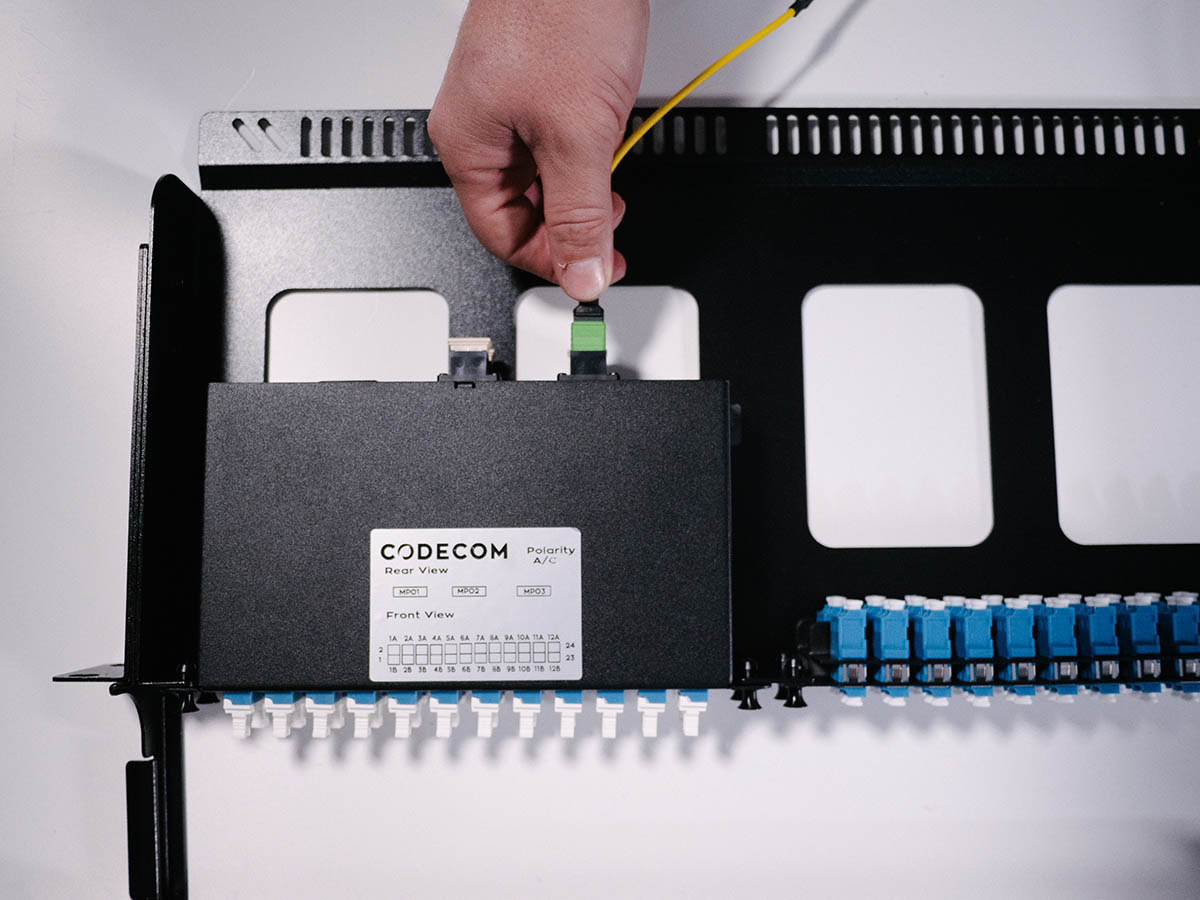 To provide greater flexibility, all fibre optic cable products have MTP, splice and pre-terminated options available, as well as the added benefit of copper connectivity.
This elastic product design allows customers to choose a solution that best suits their operation, without sacrificing rack space. We understand that different customers have a variety of different applications onsite. By developing products that intuitively understand and cater for this variance, our customers enjoy product longevity while proactively managing CapEx by utilising a single chassis.
Telecommunications and data centre solutions are not one-size-fits-all.
We work hand in glove with customers to gain a deep understanding of their network, needs and current use of fibre optic cable products. Our ability to either customise an existing product or design a bespoke solution gives our customers a unique edge. The speed with which we can engineer, design and manufacture a product to market is industry leading.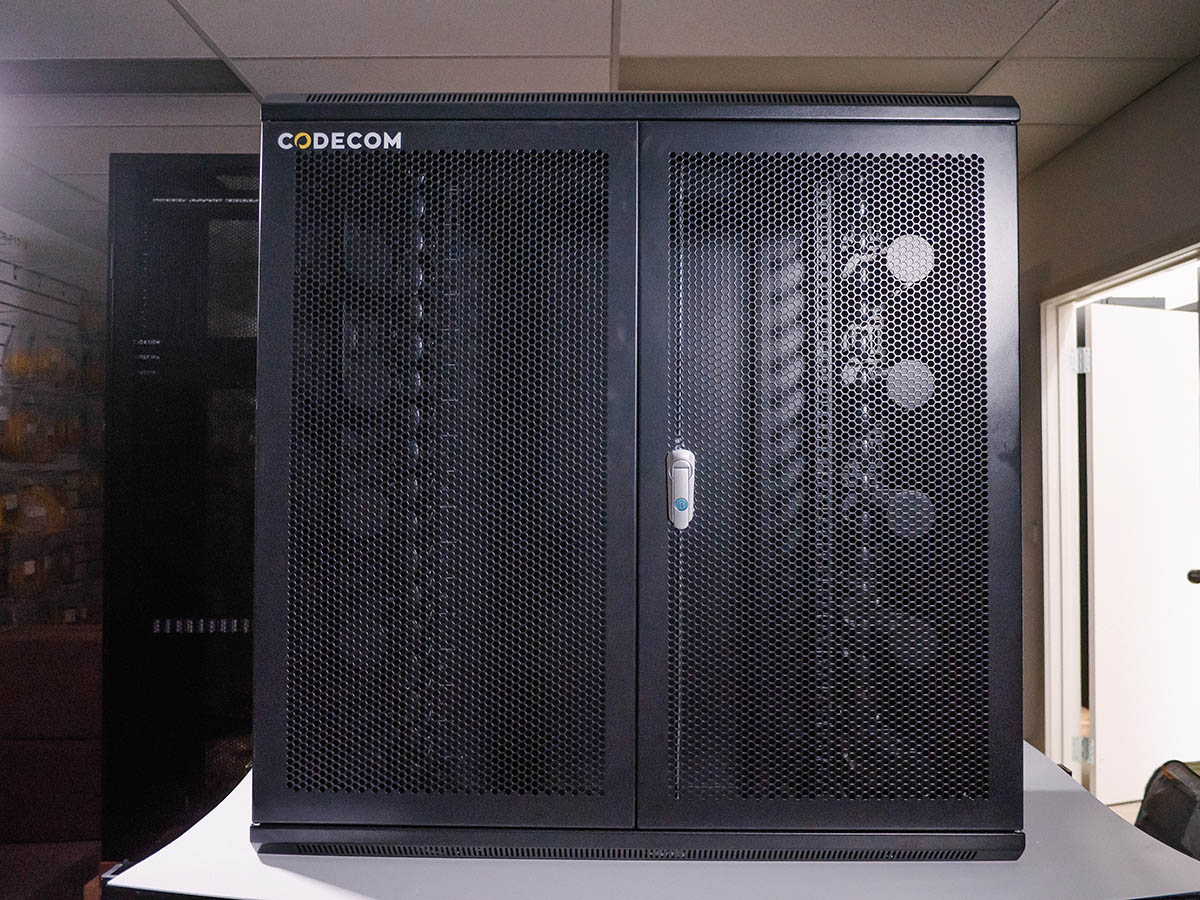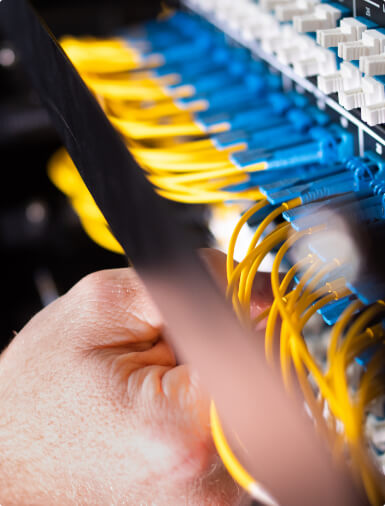 Only the highest-grade components are used to manufacture all Codecom products, including elite low loss MPO connectors, premium A grade LC ferrules, connectors and bend insensitive fibre.
We aim to supply the highest-grade fibre optic cable solutions on the market so we can improve and future-proof operations for customers, while lowering the loss budget across connections.
Our values underpin how we work with our customers, partners and each other. They form an active part of both our culture and how we do business.
We believe in telling the truth. We build relationships and we respect them.
We want to always feel what our partners are feeling. We listen, we learn, and we engage with our customers to understand.
We believe in building a culture that fosters teamwork, honesty, being humble and supporting our customers. We thrive on feedback and this is what drives us to improve.
We dream big and work hard. We are dedicated to innovation and problem solving.
We do what we say we will and hold our standards as high as possible because that's who we are. We are determined to deliver.